(FRESHERS / EXPERIENCED) 'MAGNA INFOTECH' : Walk-In : Technical Support / Customer Support : On 10-15 December 2018 @ Bangalore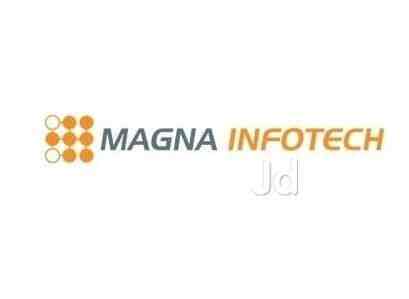 Magna Infotech (A Subsidiary of Quess Corp Limited)
(Freshers / Experienced) Walk-In : Technical Support / Customer Support / IT Helpdesk @ Bangalore
Job Position : Technical Support/Customer Support/IT Helpdesk (Domestic/International Voice Process)
Job Category : IT | Tech Support | Customer Support | IT Helpdesk
Walk-In Location : Bangalore, Karnataka
Job Location : Bangalore, Karnataka
Compensation : Rs 19500 to 22000 + (3,000 to 6,000 Shift Allowance)
Shift : Day/Rotation Shift
Qualification - Eligibility Criteria : (Mandatory)
# Any Graduates - 2014, 2015, 2016, 2017 and 2018 Batch
# Including Undergraduates BSC, BCA, BE, BTECH with Backlogs
# NO Percentage Criteria
Desired Experience : 0 to 3 Years
Mandatory Skills :
# Candidates must have good communication Skill.
# Must know the basics of computer.
# Languages Known - English or Hindi
Job Description :
# Any Bachelor Degree with 0-3 Years of experience
# Excellent written and verbal communication skills in the English
# Ability to troubleshoot on Notebooks, Desktops and Printers
# Ability to provide solutions to a customer that may involve selling the customer a product or service to fix the issue.
# Willing to work in flexible shift.
# Pick-up & drop available
# 5 Days working in a week.
Please Carry below documents (mandatory) :
# Updated Resume Copy (please mention Aishwarya on Top of Your Resume)
# A printout of this ChetanaS job posting
# Photo ID Proof (Passport/PAN-Card/Aadhar-Card/Voter-ID/Driving-License/College-ID)
Walk-In Date(s) : From 10th to 15th December 2018
Walk-In Time : 10 AM to 2 PM only
Walk-In Venue :
Magna Infotech Pvt Ltd(A Division of Quess Corp Ltd),
SR Infotech Complex Building, No 5/4-2,
Thavarekere Main Road,
SG Palya, DR College Post,
Bangalore - 560029
Contact Person : Aishwarya
Contact Number (Call between 10 AM to 5 PM) : +91-8861522135
~~~~~~~~~~~~~~~~~~~~~~~~~~~~~~~~~~~~~~~~~~~~~