(FRESHERS) 'RANDSTAD TECHNOLOGIES for HEWLETT PACKARD ENTERPRISE (HPE)' : Walk-In : Technical Support Engineers : On 21-29 November 2018 @ Bangalore
- Exclusive Job for Chetanaites...
Randstad is a € 17.1 billion global provider of HR services and the second largest staffing organization in the world. From temporary staffing to permanent placement to search & selection, HR Solutions and Inhouse, Randstad holds top positions around the world and has approximately 29,300 corporate employees working from over 4,500 branches and inhouse locations in 39 countries. Founded in 1960 and headquartered in Diemen, the Netherlands, Randstad Holding nv is listed on the NYSE Euronext Amsterdam (RAND.AS)
Recruitment for our reputed client -
HEWLETT PACKARD ENTERPRISE (HPE)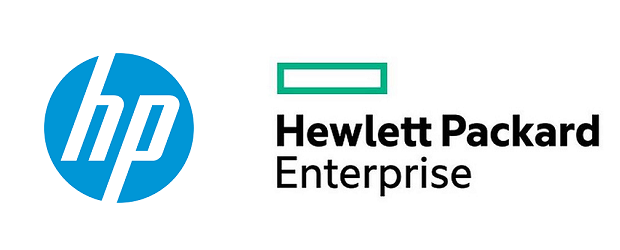 Hewlett Packard Enterprise Company (commonly referred to as HPE) is an American multinational enterprise information technology company based in Palo Alto, California, founded on 1 November 2015 as part of splitting of the Hewlett-Packard company. HPE is a business-focused organization with two divisions: Enterprise Group, which works in servers, storage, networking, consulting and support, and Financial Services.
The split was structured so that the former Hewlett-Packard Company would change its name to HP Inc. and spin off Hewlett Packard Enterprise as a newly created company. HP Inc. retained the old HP's personal computer and printing business, as well as its stock-price history and original NYSE ticker symbol for Hewlett-Packard; Enterprise trades under its own ticker symbol: HPE. According to notes from 2015,[which?] HPE's revenue was slightly less than that of HP Inc. In 2017, it spun off its Enterprise Services business and merged it with Computer Sciences Corporation to become DXC Technology. It also spun off its software business and merged it with Micro Focus. HPE ranked No. 107 in the 2018 Fortune 500 list of the largest United States corporations by total revenue.[1]
We would like to publish below job requirement in your
ChetanaSforum.com
(Freshers) Walk-In : Technical Support Engineers @ Bangalore
Greetings to ChetanaS from Randstad Technologies ! We have huge openings with HPE and conducting walkin at our office.
Job Position :
Technical Support Engineer (Voice)
Job Payroll :
Selected candidates will work with our client (HPE) on our company (RANDSTAD) payroll.
Job Category :
Tech Support
Walk-In Location :
Bangalore, Karnataka
Job Location :
Bangalore, Karnataka
Number of Vacancies :
150
Joining Time :
15 Days/Immediate
Qualification - Eligibility Criteria :
(Mandatory)
#
BE Any Streams BCA, BSC, BCom, BBM, BA with Basic Knowledge on Computers
Desired Experience :
0 Years
Primary Skills :
Fluency in English
Secondary Skills :
Basic System Trouble Shooting Knowledge
Job Description for L0 :
# Handling customers calls
# Troubleshooting on OS (Operating System)
# Networking, Windows
# Handling hardware issues- only commercial laptop, desktop, notebook, mouse, keyboard etc.
# Transferring calls to concerned department like EMT (Escalation Matrix Team), DOA Team(Dead on arrival) if it is a new products
# Serial number verification by matching CPU, keyboard, battery, mouse etc.
Please Carry below documents (mandatory) :
# Updated Resume Copy
# A printout of this ChetanaS job posting
# Photo ID Proof (Passport/PAN-Card/Aadhar-Card/Voter-ID/Driving-License/College-ID)
Note: You can mention the reference as 'ChetanaS'.
Walk-In Date :
From 21st to 29th November 2018 (Monday to Friday)
Walk-In Time :
10:30 AM to 4:30 PM only
Walk-In Venue :
Randstad Technologies,
#147, II Floor, Anjaneya Techno Park,
Kodihalli, Airport Road,
Bangalore - 5600008
Contact Person :
Ramya Raj
Contact Number :
+91-80-66409112