Jr. Java Trainer
Walkin on 27th Feb to 3rd Mar
Company Name
WebTek Labs Pvt. Ltd.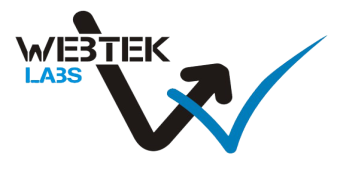 Salary
1,25,000 - 1,75,000 P.A.
Work Location
Hyderabad / Secunderabad
Job Description
Currently we have 10 fulltime openings for Jr. Java Trainer/Faculty profile in our company. Fixed salary of Rs.12,000 will be provided to the candidate. Only Male candidates within the age limit of 30 years are eligible for this position and candidate should be ready to join immediately. Passout candidates of B.Tech and BCA batches of 2015, 2016and 2017 are eligible for this position.
Job Description:
This is a Trainer/Faculty profile and the candidate should be ready to work dedicatedly as a Trainer as there will be no Development or Programming work involved.

Should have a good knowledge in Core Java and basic knowledge in Advance Java and if someone is having knowledge on other technologies apart from Java, that will be an added advantage.

Should be willing to travel as and when required by the company and need to train college students and beginners on Core Java and Advance Java (After they are groomed over the subject).

Should be a good communicator and able to take training sessions independently by visiting colleges and universities for providing training, seminars and workshops.

Designing and expanding training and development programmes based on the needs of the individual and the organization.

Develop easy to understand examples on the topics and ability to learn and prepare PowerPoint slides in short duration.

Must be presentable and smart and should have very good communication skills.
Interview Procedure: First there will be a technical written test round. After that there will be 2 face to face rounds of interview which can be conducted on the same day or on some other day.
Please reach the venue in time carrying a hardcopy of their CV.