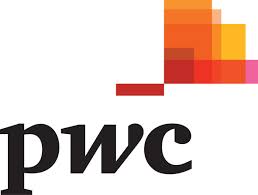 JOB SUMMARY:
Company profile :
PwC firms help organisations and individuals create the value they're looking for. We're a network of firms in 157 countries with over 184,000 people who are committed to delivering quality in advisory, tax and regulatory services.
In India, our comprehensive portfolio of Advisory and Tax Regulatory services presents a basket of finely defined deliverables.
Responsibilities:
1. Understand the process workflow related to work requests from initiation through completion, understand how workflow is managed within the firm's workflow management tool, understand optimal and required manner in which to document results of work performed
2. Participate in a wide range of projects and collaborate across multiple work streams or teams; consistently demonstrating creative thinking, individual initiative and timely completion of assigned work
3. Consistently demonstrate teamwork dynamics by working as a team member: understand personal and team roles; contribute to a positive working environment by building solid relationships with team members; and proactively seek guidance, clarification and feedback
4. Serve as participant on communications with numerous engagement teams.
Speciality Skill Set:
1. M.Com / MBA Finance / CFA / ICWA / CS (with at least 50% marks in Class X, XII and Graduation & Post Graduation)
2. Understanding of audit concepts and regulations
3. Good understanding of corporate financial statements and various types of securities
4. Working knowledge of Microsoft Office Suite and Adobe Acrobat
5. Team player, committed to providing high quality and maintaining timeliness
6. Effective written and verbal communication skills including English
7. Demonstrated self-motivation and a desire to take responsibility for personal growth and development
8. Commitment to continuous training and to proactively learn new processes.
Desired Profile :
Minimum Degree(s) Required1. MBA Finance / M.Com/ICW/ CFA/ CS
Removal Date: 29-May-2015